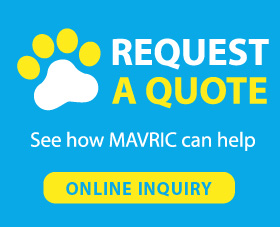 1. Suitable for daily and night walking
2. Detachable flashlight makes surroundings visible
3. Quick response by one-handed break-and-lock control
4. 360 degree tangle free design ensures free exploration
5. Gel-cushioned grip for comfortable handling
6. Flashlight dog leash is suitable for any dogs that weight up to 110 lbs / 44 lbs
Designed for long lasting use: sturdy ABS, reflective nylon strap and locking metal clip guarantee great safety performance and consistent control. Flat nylon leash is not easy to be destroyed by dog.
Rope Dog Leash

User-friendly Design
Free exploration is guaranteed by 360 degree tangle free design. A desired length can be adjusted easily without slowing down via smooth one-button control. Detachable flashlight makes night walking safe.
5

(33)
4

(7)
3

(4)
2

(0)
1

(0)
Nibbles verified 2018-10-19 08:55:00

Five Stars
It's great
S.Bell verified 2018-10-15 08:30:00

Great leash! Doesn't get tangled and is the perfect ...
Great leash! Doesn't get tangled and is the perfect length. I would recommend this leash for anyone that has a dog that likes to go for walks.
luvshoes verified 2018-10-12 10:20:00

Work Perfectly!
I ordered two of these for my Jack Russell and Bull Mastiff. I think we have had these close to a month now and they have been nothing short of fantastic. They hold up great and retract just like they are supposed to. Awesome find. I didn't really need the flashlights so I cannot say how well those work but it is a great bonus. My Bull Mastiff is well trained and never pulls but my Jack Russell is all over the place so even with all of his pulling, this lead holds up just fine with a good quality cord.
Mg verified 2018-10-04 08:30:00

Three Stars
Nice unit but too large for my small dogs. My fault.
The Doc verified 2018-09-30 09:55:00

Good leash
Good leash; I wish they had options for longer leashes