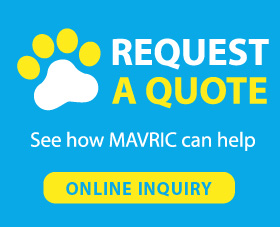 1. Suitable for jogging, hiking, daily and night walking
2. Poop bag dispenser, flashlight, water bowl and treat container are all included in one design
3. Free first roll of waste bag is on us
4. 360 degree tangle-free design increased pets' freedom
5. Single-button break-and-release system guarantees great convenience
5. Dog leash retractable can be extended to 12 ft
Leash for Dogs

Heavy-duty Construction
International standards are followed by our ABS coating, nylon strap and zinc alloy hook, making sure the great safety performance and long-distance control.
Chew Proof Retractable Dog Leash

Ergonomic Design
Soft-grip handle offers unmatchable touch and using experience. Reflective line makes sure that you can see the movement of your pets clearly even at night. Break-and-lock via one button will increase your convenience. No more limited exploration of your pets under 360 degree tangle-free design.
Portable waste bag dispenser, food-grade water bowl and treat container make long distance walking easier, no more worry about forgetting tools necessary. Ultra-bright flashlight and reflective line added on our design are suitable for night walking. Go hiking with your beloved pets is no more a complicated problem!
5

(31)
4

(7)
3

(4)
2

(0)
1

(0)
Brad Kohls verified 2018-10-18 08:25:00

Sleek and durable, easy to use.
This is a very crisp and clean looking product, but the best part is functionality. I got this for my new puppy(10 weeks) and it works great for him. Looks quite durable and should work for almost any dog. The portable water dish included is really convenient too if you're active on taking you dog for a walk and want him to have relatively clean water.
Roberto Ylla-Diaz verified 2018-10-04 09:10:00

Great!
These are great. Very well made and I love the ribbon instead of a tiny cord leash. I have a 10 lb. Maltese and 10 lb. Yorkie. Bought two and they work perfect.
michelle jones verified 2018-10-01 08:45:00

Works great
Works great! My dog is only 3 lbs. and it doesn't pull against him like others did.
Stephanie Wallace verified 2018-09-23 10:15:00

leash is lightweight and easy to grip
leash is lightweight and easy to grip. took some getting used to because my old retractable has a trigger pause and this doesn't but that's all good :) this lead feels a little weighted or the spool is tighter so my pups seem to stay closer which is great. the ribbon is so much better - i'm not worried about it dragging on my skin and burning it.
AVest verified 2018-09-10 09:55:00

this takes a little getting used to, I do ...
this takes a little getting used to, I do find that the ribbon sometimes turns and doesn't retract very well.