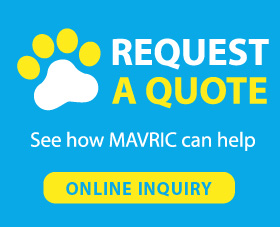 1. Suitable for jogging, hiking, daily and night walking
2. Poop bag dispenser, flashlight, water bowl and treat container are all included in one design
3. Free first roll of waste bag is on us
4. 360 degree tangle-free design increased pets' freedom
5. Single-button break-and-release system guarantees great convenience
5. Dog leash retractable can be extended to 12 ft
Leash for Dogs

Heavy-duty Construction
International standards are followed by our ABS coating, nylon strap and zinc alloy hook, making sure the great safety performance and long-distance control.
Chew Proof Retractable Dog Leash

Ergonomic Design
Soft-grip handle offers unmatchable touch and using experience. Reflective line makes sure that you can see the movement of your pets clearly even at night. Break-and-lock via one button will increase your convenience. No more limited exploration of your pets under 360 degree tangle-free design.
Portable waste bag dispenser, food-grade water bowl and treat container make long distance walking easier, no more worry about forgetting tools necessary. Ultra-bright flashlight and reflective line added on our design are suitable for night walking. Go hiking with your beloved pets is no more a complicated problem!
5

(31)
4

(7)
3

(4)
2

(0)
1

(0)
PJ verified 2018-11-26 08:55:00

Great leash
This leash is great and works very well -- it fits my hand perfectly and the mechanism works easily. Because of the type of leash it is with a tape instead of a cable, if my dog takes off and I instinctively grab the line, it isn't likely to cut my hand like a cable leash will.Super product!
Karen Cabello verified 2018-11-18 09:15:00

Excellent Retractable Leash - Love it!
I have been using the Retractable Leash every day for two weeks now and it is a really nice product. I have used a few others and have found them either large and clunky, or the leash retraction has either been too strong or too slow. This leash is light in the hand and the grip fits perfectly without any restriction or rubbing. The rate of retraction is smooth and prompt without being too forceful. Very happy with this product and will be happy to purchase again.
Guy verified 2018-11-17 08:15:00

Works just great, a little larger than I expected
Works just great, a little larger than I expected, have a small dog (only weights about 6 lbs.), but the leash is very adequate.Appears to be nice quality.
Gail verified 2018-11-10 10:05:00

Affordable and dependable
Lightweight, works great. We have 3 dogs so I have multiple leashes in the house and in each car. Good value.
Kathy Parker verified 2018-10-20 09:50:00

Well Made
We love our new leash. It releases and retracts very smoothly. We've only used it for a week but it appears to be well constructed and well made. I would buy it again.