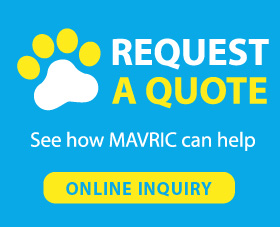 How to Stop Dog from Biting Leash
Views: 951 Update date:Sep 16,2019
Walking with a dog is a pleasant activity, but your dog likes to bite leash. You can't do anything about the behavior of your hairy partner, except yelling and letting it stop. We know that when you click into this article, you definitely want to know how to stop dog from biting leash. Before we learn how to deal with this behavior, we should first know "why dogs have this kind of performance."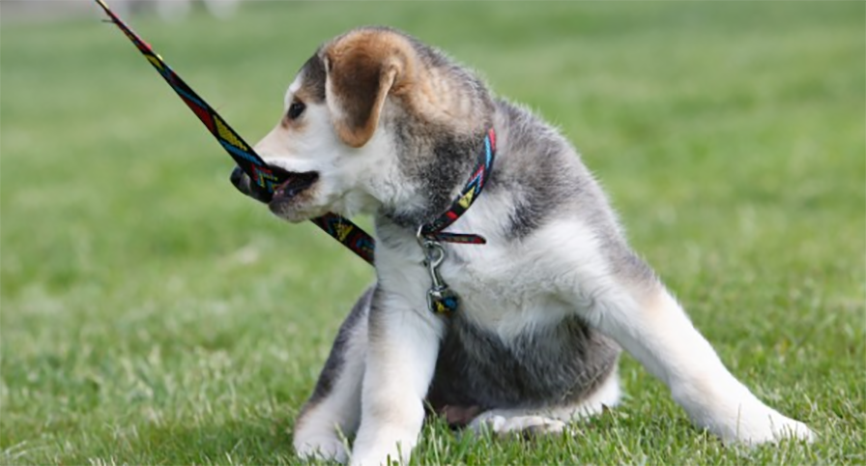 This behavior of the dog biting the leash is greatly affected by emotions. Dogs are usually taken on dog leashes because of outing activities. At this time, dog on a leash is generally very excited and will release their emotions by running, jumping and chewing dog leashes. When dogs are unfamiliar with the environment, they will also express emotions through this behavior.
Dogs bite the dog leash to get the owner's attention. Not only does the dog need to play and touch with the owner, but it may also remind owner that the surrounding area is not safe. And some dogs like to bite, the owners need to prepare chew toys for pets, especially the puppies that are growing their teeth.
After understanding these reasons, we should take measures to help the dogs form good behaviors.
First of all, if the dogs are to vent some emotions, we should help them soothe their emotions and let them calm down instead of punishing them. Believe that the dog can no longer chew the dog leash by appeasement, you can have a more enjoyable walk.
*If one day your docile dog has a mischievous behavior that makes you feel incomprehensible, such as chewing a dog leash. Then please pay attention to whether the surrounding environment is potentially dangerous. Animals are often more sensitive than people. If a well-behaved pet has abnormal performance, please pay attention to the safety of yourself and the dog.
*If the dog prefers to bite the dog leash to get your negative attention, it needs your attention and companionship, please be sure to accompany it, and the dog's emotional satisfaction will help you get along.
*If the dog just likes to bite, please take it to the pet doctor to check the teeth and confirm if there is oral disease and prepare some professional chewing toys to help your dog get rid of bad habits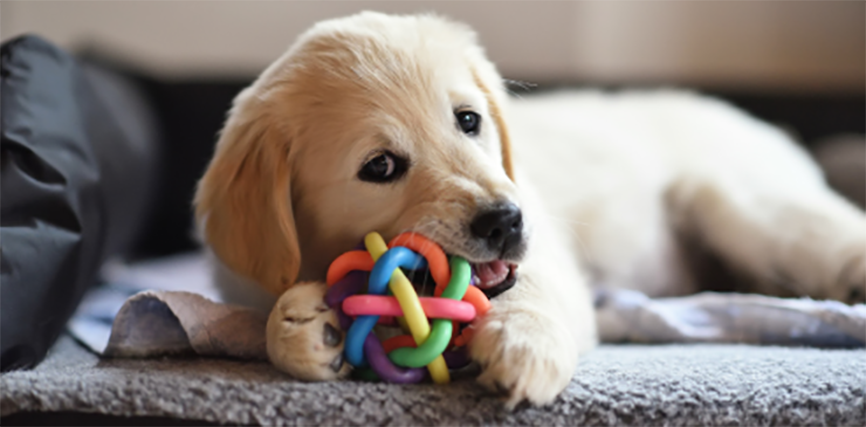 Second, it's bad behavior for dogs to bite leashes, but some pet researchers have suggested that giving your pets a reasonable time to chew. As mentioned above, the dog chewing a dog leash may be just for grinding teeth or playing it as a game. These will not cause too serious consequences, we can choose to accompany the dog for a while, gradually replace the strong dog leash with a chew toy, the dog gets a reasonable chewing time will slowly get used to chewing toys, allowing the dog to gradually change the bad habits is better than forcing it to stop it.
The most effective way is: When the dog is still young, you can train it to not chew the dog leash, you can choose a chew proof dog leash for training, and this way will avoid a lot of troubles. If the dog still has the performance of biting the leash during the training, the dog owner must stop and let the dog know that such behavior is wrong, it is not allowed. If the dog always follows your instructions, please reward it, verbally encourage or reward it for a small snack.
If you have a better suggestion to stop the dog from biting the dog's leash, please contact us through the website, we will sort out the most feasible way to share with you.