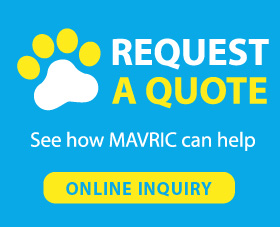 4 Easy Steps to Help You Install a Dog Door
Views: 958 Update date:Sep 12,2019
One of the best buys to make is getting a pet door for your dog or cat. It gives the dog the freedom of coming and going at any time they want.
This guide is the most comprehensive guide to dog door installation. In this guide, you will get the tips of how to choose a suitable dog door/cat door for home and how to install it in an easy way.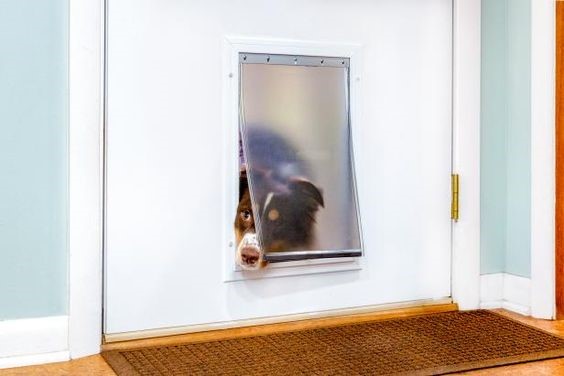 The first question you will face is:
how to choose a suitable one for my pets
?
That seems complicated for family with multiple pets. But if you pay attention on some vital points, you will find it's easy to get the perfect one for your pets.
Choosing a suitable size is the first step. We use image to show. If you have more than one pet in your home, then use the biggest one to measure.
Material is important.
The frame needs to be solid, if you install a dog door on storm door or aluminum door, you'd better choose aluminum dog door, which is stronger than plastic design. A lightweight and durable flap would allow the entrance of small breeds such as cats and small dogs, so if you have cats and dogs at home, you need to choose a flap that is suitable for all of them.

*Aluminum frame is a stronger and more eco-friendly choice than PVC design, for long time use and for our earth, metal is a better choice
Find out the place. That's the final step. Where do you want to install the pet door? On window, people door or wall? Find your pet's favorite place. Give your dog or cat the freedom to go in and out of the house with sliding door, XL dog door, small dog door or cat door. There are also window cat doors you can consider.
Now you have the suitable door, then how to install it?
Step 1: Measurement
Yes, that's also the first step of installation.
Measure the height from the floor to the dog's stomach and mark height on door/panel with a pen, that's where you need to make your cuts. Mark essential screw holes according to the pet door template or the opening size.
Step 2: Drill a hole
Drill a hole in each of the 4 inside corners. That will make cutting easier in next step.
Step 3: Cut
Cut the opening for the dog door with a jigsaw to cut enough space in the door.
(Cleaning the edges if you want, it's important if you are installing a dog door for wall)
Step 4: Place the door
Insert the interior frame and exterior frame and then insert the screws. Make sure the screws are in place to keep the door firmly and straightly.
Now, you finished. You could seal the frame as the final step of installation, if you don't have caulk, then you could ignore this step as well.
Anyway, you could finish the installation in these easy 4 steps. Below is the detailed image to help us explain every step clearly.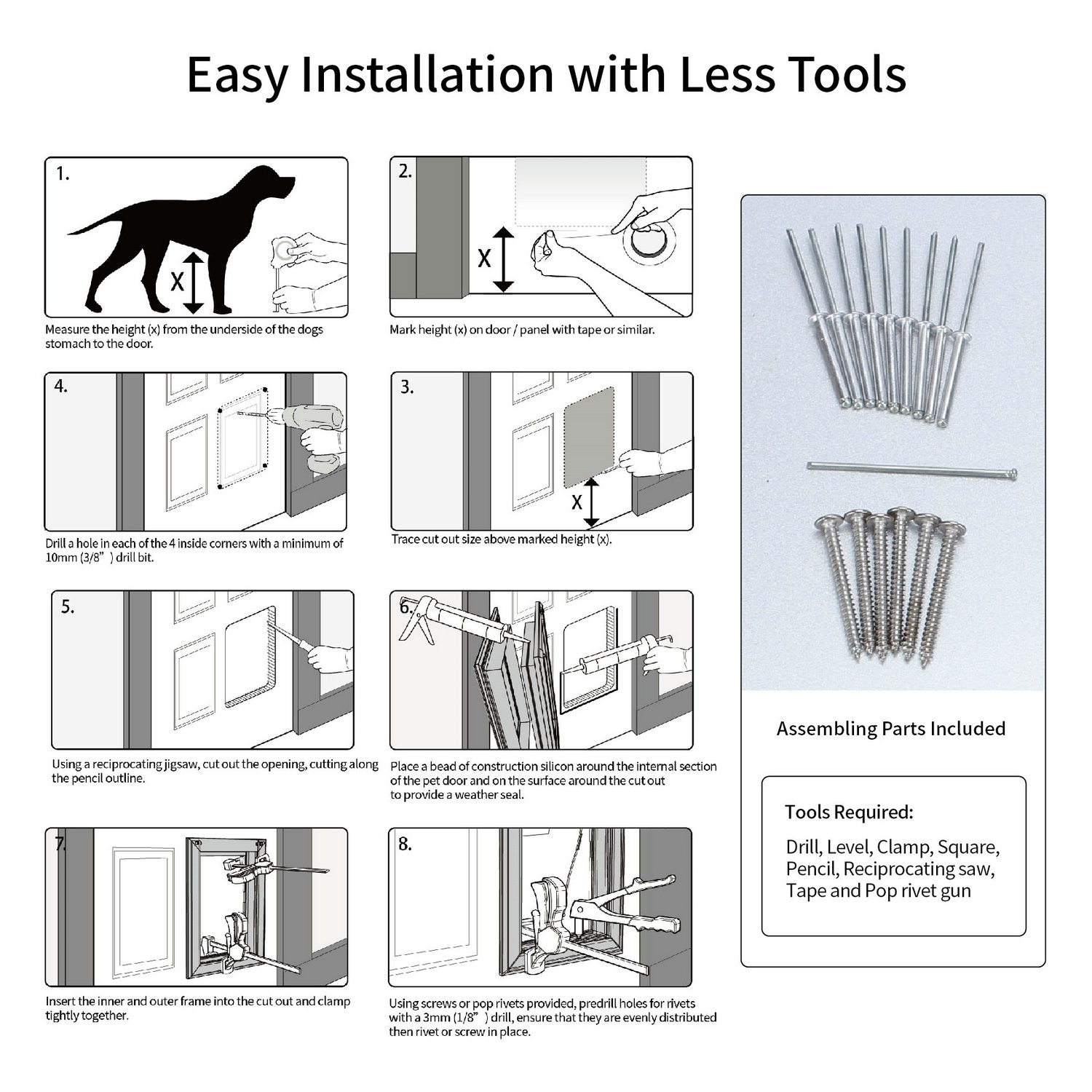 Watch Detailed Installation Video in Our Youtube Channel: https://www.youtube.com/watch?v=FtQ_pvAHrF8&t=10s
If you choose some special dog door, such as patio dog door, the installation would be different. For sliding glass dog doors, check what types of fasteners and springs the kit comes with. A lot of times, these are the stress-free pet doors to install, therefore, if you are not a very handy somebody, you may want to consider this kind of dog door. Normally, the door comes with a tall panel that slides into your door's track and nestles between your sliding glass door and the pet door unit. Fastening springs simply get held with your forefinger and thumb to lock these pet doors into place. Check for a sliding glass dog door that has a lock on it for further security.
That's all, if you are not a handy person or you're not comfortable making this kind of modification to your home, hiring a professional to make an easy installation might be worth it.