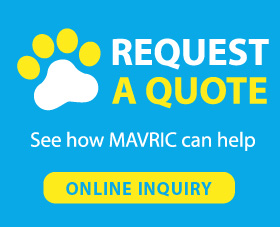 1. Cute design for daily walking
2. One-button control: great convenience
3. Strap works smoothly for instant lock
4. 360 degree tangle free: maximum freedom
5. Soft-grip handle makes walking comfortable
6. Cool dog leash is suitable for all pets that weight up to 33 lbs / 44 lbs
Premium materials you always want: soft rubber handle, high quality woven and nickel plated leash clip are long lasting for the great security, which makes walking reliable.
Nylon Dog Leash

User-friendly Design
Feature smooth retraction and easy-to-use button offer great convenience for you and security for walking. Tangle free design for no more limited to roam. Soft-grip handle is comfortable to grip.
5

(33)
4

(7)
3

(4)
2

(0)
1

(0)
MT verified 2018-10-11 10:10:00

This should be a top choice for a leash
Much bigger than i thought it was going to be but feels very sturdy and well built. Works great on my 88lb yellow lab. The packing was great as well. I would ventre to say for this price this should be most peoples choices for a leash.
Trudy Sword verified 2018-10-05 08:10:00

BUY THIS ONE! You won't be sorry.
Great Leash! The leash works smoothly and the button stops the leash easily.
Beth verified 2018-09-29 09:35:00

Good Quality
It is perfect for my 13lb terrier who is losing her hearing. It gives her a bit of that "off-leash" feeling in the park while still remaining safe and connected to me. I do not use it when there are other dogs or people around.
R. Jones verified 2018-09-08 09:25:00

Great Leash - Two Thumbs Up!!!!
We have been using this leash for a week now with our 45 pound husky. It works very smooth and seems well built. The ribbon cord is sturdy and we expect to get a long service life out of the leash. So far we are totally satisfied with its quality and operation. Two thumbs up!
Grandpa Hobo verified 2018-08-29 09:35:00

Great leash!
This leash is working great. Our dog is a bit wild and can really put stress on her leash, so I tend to replace them after a year or two rather than wait for a leash to fail. The strap on this is wider than her previous leash, so I feel more confident it will hold up to her antics.I am 6' 4" and have pretty large hands. The handle is big enough for me to comfortably hold the lease without my fingers getting cramped, even with winter gloves on. The angle of the handle makes it very easy to restrain her without stressing my wrist. The brake button is larger than any leash I've previously used, and is very easy to use.