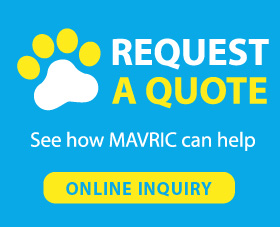 1. Cute design for daily walking
2. One-button control: great convenience
3. Strap works smoothly for instant lock
4. 360 degree tangle free: maximum freedom
5. Soft-grip handle makes walking comfortable
6. Cool dog leash is suitable for all pets that weight up to 33 lbs / 44 lbs
Premium materials you always want: soft rubber handle, high quality woven and nickel plated leash clip are long lasting for the great security, which makes walking reliable.
Nylon Dog Leash

User-friendly Design
Feature smooth retraction and easy-to-use button offer great convenience for you and security for walking. Tangle free design for no more limited to roam. Soft-grip handle is comfortable to grip.
5

(33)
4

(7)
3

(4)
2

(0)
1

(0)
Suzy's Mom verified 2018-11-19 10:10:00

Really like it
So far, this is an excellent leash, exactly as described. I especially love the wide-ribbon leader -- hate those other string ones that get so tangled. Our dog can be a heavy-duty puller, and this leash helps my hand strength. The button is very easy to use.
DS Tippie verified 2018-11-10 08:10:00

Smooth and well designed!
Well designed! Comfortable to hold and very smooth operation. The temporary lock is very easy to lock, which I could see being very helpful to anyone with weak hands or arthritis. The hold lock feature is smooth as well, easy to manipulate. The leash is allowed to extend and retract in a wide array of angles without binding which has been a great feature for our use.
Ger verified 2018-10-31 10:15:00

My basset hound walks better with this leash
I didn't think I would like this leash but ended up giving it a try. My stubborn dog (basset hound) actually walks better on this leash than the others. I think it's due to the increased flexibility it gives him combined with the consistent tension. It has actually made walking him easier. I have yet to have this leash tangle. The only suggestion I could give is a little loop to hold poop bags would be wonderful. Otherwise for us it's a pretty perfect leash. I would recommend to others.
Brian Agre verified 2018-10-24 08:00:00

Five Stars
This is a great lease that makes it really easy to walk a very energetic puppy. Highly recommended product!
jeff verified 2018-10-15 08:25:00

This is by far the best designed and capable dog leash I have owned over ...
This is by far the best designed and capable dog leash I have owned over 40 years and 5 canine best friends in my lifetime. It's comfortable to use and what I like the best, Buster my 100 lb. half Irish Setter/ Yellow Lab can be quite a handful even at 4 years of age and the thumb brake on this leash provides excellent control for him. And after I realized all of this, the price was an added bonus. They did a great job making this.