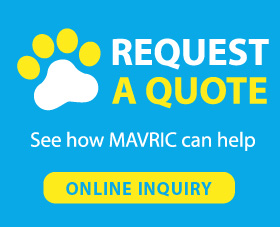 The Features of Tangle Free Dog Leash
1. Suitable for daily walking and dog training
2. Weather proof design: feel free to walk with your beloved pets even in freezing temperatures
3. Maximum freedom for pets: 360 degree tangle-free system
4. Great convenience for you: quick lock, pause and release via only one button
5. Silent action core makes less noisy and will make your pets feel comfortable
6. Retractable dog leash is suitable for all types of pets up to 111 lbs.
Chew Proof Dog Leash

High-end Construction
We achieved high-end construction via hand-pick materials including BPA free ABS coating, nylon strap and non-rust zinc alloy hook that is at least 4 times stronger than normal design, ensuring great safety performance for walking. You can use our design for a long time and keep consistent control.
Dog Walking Leash

User-friendly Design
Pets parents always want to be cool and unique during walking their pets in an open area. Using our design can make you stand out from normal leash controlled walking.

One hand lock,release and recoil
control via only one button is very stylish and that will be easier for you to change a suitable length for your and your pets. Anti-slip handle fits your hands well and can keep moist away from your hands
. Your pets will feel no more limited under the help of
360 degree tangle-free design
. Silent action can make pets who use retractable design for the first time feel comfortable.
Normal leash is easy to break in winter, but our design is very suitable for winter dog walking. As all of our materials are specially designed and can work in extreme weather, the freezing temperatures will not impact the function of our design. No more worry about walking your precious pets in winter! Our design will still offer strong and consistent control for you!
5

(33)
4

(7)
3

(4)
2

(0)
1

(0)
Cajun Stunned verified 2018-10-15 10:40:00

Buy it now!!
This is the best leash I have ever bought!!Very nice packaging, sleek and modern look, AND it doesn't choke up or tangle!!!I am not receiving anything free or money back for this review, it is just a really good product!
Carolyn Parks verified 2018-09-25 10:55:00

Big and heavy
I haven't had them long enough to report on the durability of the leashes. They seem heavy duty enough. My dogs are large a golden retriever and black lab. Neither are not bad about pulling so I don't expect a problem. I was disappointed with how big and heavy the items are. As I said I have 2 big dogs and 1 of these is truly a heavy handful. My last retractable leash lasted several years through my previous golden and to the 2 current dogs. It was no where near as big and heavy as these. There's no way I can hold on to both handles in 1 hand so hopefully I won't need to use a hand for something else while walking the dogs.
Liz G. verified 2018-09-20 08:55:00

So Far, So Good - Walking Two Dogs on the Same Leash
I use this leash to walk my Corgi and AussiDoodle together (I purchased a "Y" attachment separately so both could walk on the same leash). Combined, they weigh around 75 lbs, and have trouble with pulling, especially when they see another dog during our walks. I feel confident that no matter how hard they pull, the cord isn't going to snap, which is a major relief. This leash looks great, and seems very sturdy so far.
SLC Girl verified 2018-09-15 08:10:00

Bigger than I anticipated, but works great!
Based on other reviews of this product breaking, I decided to order a medium for my 20lb. dog, even though a small would have been more appropriate. This is larger and heavier than I expected, but it really does work very well and I don't see any chance of this breaking with my dog even though he pulls surprisingly hard for his size. Would have given 5 stars if it were a little smaller and lighter.
FoxyGirl verified 2018-09-10 08:15:00

GREAT PRODUCT
GREAT PRODUCT! ! Absolutely non-tangling and smooth working leash ! !