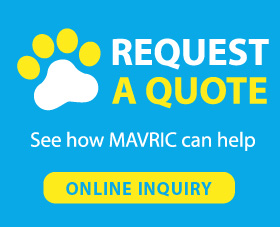 The Features of Tangle Free Dog Leash
1. Suitable for daily walking and dog training
2. Weather proof design: feel free to walk with your beloved pets even in freezing temperatures
3. Maximum freedom for pets: 360 degree tangle-free system
4. Great convenience for you: quick lock, pause and release via only one button
5. Silent action core makes less noisy and will make your pets feel comfortable
6. Retractable dog leash is suitable for all types of pets up to 111 lbs.
Chew Proof Dog Leash

High-end Construction
We achieved high-end construction via hand-pick materials including BPA free ABS coating, nylon strap and non-rust zinc alloy hook that is at least 4 times stronger than normal design, ensuring great safety performance for walking. You can use our design for a long time and keep consistent control.
Dog Walking Leash

User-friendly Design
Pets parents always want to be cool and unique during walking their pets in an open area. Using our design can make you stand out from normal leash controlled walking.

One hand lock,release and recoil
control via only one button is very stylish and that will be easier for you to change a suitable length for your and your pets. Anti-slip handle fits your hands well and can keep moist away from your hands
. Your pets will feel no more limited under the help of
360 degree tangle-free design
. Silent action can make pets who use retractable design for the first time feel comfortable.
Normal leash is easy to break in winter, but our design is very suitable for winter dog walking. As all of our materials are specially designed and can work in extreme weather, the freezing temperatures will not impact the function of our design. No more worry about walking your precious pets in winter! Our design will still offer strong and consistent control for you!
5

(33)
4

(7)
3

(4)
2

(0)
1

(0)
Kat M. verified 2018-11-05 10:25:00

Best leash
Great leash, very strong, durable, and comfortable. Perfect for our Great Pyrenees/ lab mix who likes to pull. Only downside is the leash can get stuck in the 360 sometimes. Still the best leash we've bought.
Anonymous verified 2018-11-04 10:50:00

Great leash for my 86lb guy.
I ordered this leash for my 86lb fur baby about a month ago. It has a very sleek modern design and packaging. The leash has the flat cord all the way through the length rather than only just the first few feet. Retraction and clip button both work well. Good price too.
Kathleen Barbosa verified 2018-10-25 09:50:00

Great Customer Experience and Product
Good leash for my 70 lbs Pit. A bit large for my liking, but I have very small hands. My husband LOVES the size and feel. 5 stars due to great, quality product and customer handling. Had a problem with my first one and seller was very quick to respond, and replace the product. Have not had any problems since, but feel confident that seller would handle just as graciously as before. Couldn't have asked for a better experience.
Joyce in KY verified 2018-10-23 10:40:00

This is the one - well worth the cost.
I've owned several retractable leashes over the years, but this is easily the nicest one I've come across. Lets out and retracts smoothly, easy and comfortable to hold, and plenty long to let my pup roam without getting too far ahead. Highly recommended.
RoseMarie Losi verified 2018-10-16 10:50:00

Rugged leash and well made
I love the ruggedness of this well made leash - my last one was a bit longer and I like it better when it's longer. But I still would recommend that you get this