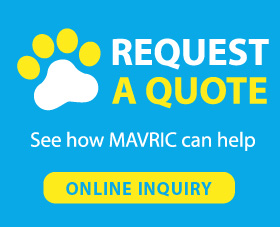 The Features of Tangle Free Dog Leash
1. Suitable for daily walking and dog training
2. Weather proof design: feel free to walk with your beloved pets even in freezing temperatures
3. Maximum freedom for pets: 360 degree tangle-free system
4. Great convenience for you: quick lock, pause and release via only one button
5. Silent action core makes less noisy and will make your pets feel comfortable
6. Retractable dog leash is suitable for all types of pets up to 111 lbs.
Chew Proof Dog Leash

High-end Construction
We achieved high-end construction via hand-pick materials including BPA free ABS coating, nylon strap and non-rust zinc alloy hook that is at least 4 times stronger than normal design, ensuring great safety performance for walking. You can use our design for a long time and keep consistent control.
Dog Walking Leash

User-friendly Design
Pets parents always want to be cool and unique during walking their pets in an open area. Using our design can make you stand out from normal leash controlled walking.

One hand lock,release and recoil
control via only one button is very stylish and that will be easier for you to change a suitable length for your and your pets. Anti-slip handle fits your hands well and can keep moist away from your hands
. Your pets will feel no more limited under the help of
360 degree tangle-free design
. Silent action can make pets who use retractable design for the first time feel comfortable.
Normal leash is easy to break in winter, but our design is very suitable for winter dog walking. As all of our materials are specially designed and can work in extreme weather, the freezing temperatures will not impact the function of our design. No more worry about walking your precious pets in winter! Our design will still offer strong and consistent control for you!
1064 - You have an error in your SQL syntax; check the manual that corresponds to your MySQL server version for the right syntax to use near '-5,5' at line 1

select reviews.is_auth,reviews.products_id,reviews.reviews_rating,reviews.customers_name,customers_email,reviews.date_added,reviews_description.reviews_text,img,img_reply,reviews_description.reviews_reply,reviews_description.reviews_title from reviews,reviews_description where reviews.reviews_id=reviews_description.reviews_id and reviews.products_id=23 and reviews.approved=1 order by reviews.date_added desc limit -5,5

[TEP STOP]