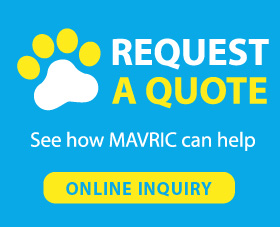 1.Prime choice for hiking, traveling and long-distance walking
2.Waste bag dispenser, flashlight, collapsible water bowl and treat container are all included in our design, no more worry about forgetting necessary things.
3.We offer the free first roll of waste bag
4.Increasing pets' freedom via 360 degree tangle-free design
5.One-button quick lock-and-release system ensures great convenience for you
6.Chew proof retractable dog leash can be extended to 12ft
No Pull Dog Leash
Robust Construction
All of our materials including ABS coating, strong nylon strap and nonrust zinc alloy hook followed US/EU/JP quality standards, guaranteeing consistent control and long-time use.
Antislip handle offers comfortable touch and using experience, which can keep moist away from your hands. Stitched reflective line can let you see the movement of your pets clearly even at dark area. Break-and-lock controlled by only one button offers you increased convenience. Your beloved pets will enjoy maximum freedom under the help of 360 degree tangle-free design.
All-in-One Design
of Retractable Dog Leash Heavy Duty
Tired of forgetting necessary tools for pets at home during traveling? Our design can totally solve this problem. Waste bag dispenser, collapsible food grade water bowl and treat container make hiking much easier. High-end flashlight and stitched reflective line added on our design are premium choice for people who want a safe night walking. It's the only thing you need for hiking with your beloved pets!
5

(34)
4

(7)
3

(4)
2

(0)
1

(0)
marg verified 2018-10-06 08:00:00

I love this retractable leash
I love this retractable leash. It is not bulky like all the other leads I have had in the past. The design is wonderful. The handle is so comfortable and not so small that you can't put your full hand through. That was my fear when I ordered this lead. There is room to spare once I put my hand through the handle.
Sarah verified 2018-09-23 08:30:00

comfortable, small but secure clip that doesn't annoy the ...
Overall the leash functions as expected...lightweight, comfortable, small but secure clip that doesn't annoy the dog when we run, and has a nice design that doesn't tangle when it retracts quickly.
John Brown verified 2018-09-20 09:00:00

Small yet sturdy
5 star product. Small size and strong for a 60+ pound English bulldog.
Frank Kalosky verified 2018-09-18 09:45:00

this leash works perfect, it durable and my husband loves it
We ordered this for our dog, He's 105 lbs, this leash works perfect, it durable and my husband loves it, we have not used the bowl yet, buts it's gonna be perfect for mountain biking.
Joe verified 2018-08-24 09:00:00

Good quality with minor flaws
A little bigger than I expected. I have little Chuhuahua and wanted compact size. Handle is a bit too bulky and heavy for me. My dog seems to love freedom of running 16 feet away though! What I dislike is noise it makes when it retracts, it's like this wind sound and a little annoying but maybe it's because it's still new? Also noticed that when it retracts clasp grips it too tight and might encourage tearing but time will show and since product has warranty shouldn't be an issue. Bowl comes very handy, drips water out almost completely so it's pretty dry and you dont deal with dripping bowl on a leash. Clasp on bowl could be a bit better I can see it will break very soon and it's too small for handle so it opens frequently and gets stuck however I am greatfult its included with leash so thank you! Overall pretty happy with product, does its job so far and appears to be good quality.