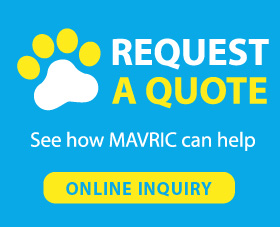 1.Prime choice for hiking, traveling and long-distance walking
2.Waste bag dispenser, flashlight, collapsible water bowl and treat container are all included in our design, no more worry about forgetting necessary things.
3.We offer the free first roll of waste bag
4.Increasing pets' freedom via 360 degree tangle-free design
5.One-button quick lock-and-release system ensures great convenience for you
6.Chew proof retractable dog leash can be extended to 12ft
No Pull Dog Leash
Robust Construction
All of our materials including ABS coating, strong nylon strap and nonrust zinc alloy hook followed US/EU/JP quality standards, guaranteeing consistent control and long-time use.
Antislip handle offers comfortable touch and using experience, which can keep moist away from your hands. Stitched reflective line can let you see the movement of your pets clearly even at dark area. Break-and-lock controlled by only one button offers you increased convenience. Your beloved pets will enjoy maximum freedom under the help of 360 degree tangle-free design.
All-in-One Design
of Retractable Dog Leash Heavy Duty
Tired of forgetting necessary tools for pets at home during traveling? Our design can totally solve this problem. Waste bag dispenser, collapsible food grade water bowl and treat container make hiking much easier. High-end flashlight and stitched reflective line added on our design are premium choice for people who want a safe night walking. It's the only thing you need for hiking with your beloved pets!
5

(34)
4

(7)
3

(4)
2

(0)
1

(0)
E. Davis verified 2018-11-27 08:30:00

Good Feel, Wide Tape, Convenient Buttons, Quality Leash
Great Leash. I have a 13 pound dog and the tension on the leash is just about right for a small dog. The button for locking the leash length is easy to use. The feel of the handle is good and easy to grip. The entire leash is a "tape" and not that killer, thin, nylon rope. This has the feel of a quality product. I have my phone number written on it because I am constantly leaving it where I take Ava off leash.
bluesmoker verified 2018-11-24 10:25:00

Good looking product and easy to use.
Arrived as expected and packed well. Wife likes the device, we are new with this one due to failure of another product after 6 months. Small dog (Bichon) and is easy to operate and feels comfortable in hand. Just in use for a week and is used each day. With a failure of only 6 months, this one seems to be just right. Only used by wife thus device is well taken care of and should last a long time. Only time will tell.
kristi verified 2018-11-11 08:25:00

Works fine, my dog is just ridiculous.
The retractable leash takes a little getting used to but overall works well. My 68 lb idiot dog tries her best to break the leash but so far it is stronger than she is. It does have a lot of give- if your dog is an idiot like mine, you might want on that you can reel the pup back in a little better.
W. R. Miller verified 2018-11-02 09:45:00

Good leash for our small dog
Customer service has been great. Two days after getting this, we were using it and my neighbor's rather forceful dog made mad dash for us and didn't see the leash connected to our dog - she "clothes-lined" herself on it, yanking the line all the out (we didn't have it locked), flipping over, flipping our dog over and broke our leash. My son was excited about getting a retractable leash and was annoyed with the other dog breaking it so soon. I told the seller about this and they were nice enough to send us a replacement. I really appreciate their generosity and would have understood having to pay for another one as this was no fault of the leash.
Becca B verified 2018-10-23 09:05:00

Great for price!
This retractable leash is great for the price. We have never used a retractable leash for our dog so was looking for a more economically priced one to try out with our pup. It is very functional and we have not had any issues with it so far. The only reason I deducted two stars is the button to lock the leash in place isn't the smoothest, and I am constantly accidentally locking the leash when I don't mean to. I think it may just operate in the opposite direction of other retractable leashes so may just take some time to get used to. Besides that we have loved this leash, and were happy it came with a little travel bowl for water! Although-the handle of the leash is pretty thick so you can't hang the bowl on the leash, we also were not able to fit our poop bag carrier on the leash, will have to figure out another solution.