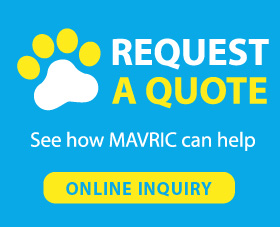 The Features of Cat Door for Window:
1. Fits all types of dogs and cats up to 22 lbs.
2. Suitable for interior doors and windows up to 1/2''
3. Lightweight flap is suitable for cats as well
4. See-through flap with magnetic closure
5. Easy installation with our detailed specification
6. Keep debris out, keep your home clean
Robust Construction of Dog Door for Sliding Door
Heavy duty ABS frame with poly carbonate flap are both identified by ISO 9001. Security is our basic promise for our customers.
User-friendly Design of Small Dog Door
Weatherproof brush and UV resistant flap can keep out weather and reduce heat transfer. 4-way locking system: open, locked, in-only and out-only ensures maximum freedom for pets and you have the right to control the access. Silent action design makes every access quiet, which will not disturb your work.
5

(21)
4

(6)
3

(0)
2

(0)
1

(0)
Juliana verified 2018-11-12 10:40:00

Great Product
My live is much more better now! lolBut seriously, it's a great product
Kelphy verified 2018-10-26 09:05:00

Works Great! Just bought another one!
I bought the first one last fall to put in a cellar window screen for our ferral outside cats. It took awhile to convince one of the really tame ones to go inside, but now he is in all the time. One of the others followed him, and now goes through all the time also. I purchased another one to put outside my screenhouse in the summer, as all the cats like to sleep in there. Hopefully they will get used to using the door in the summer, and go into the celler one in the winter to stay warm. The door is sturdy with the magnetic lock which closes after the cat goes through to keep out the cold. Really easy to install in the screen. I wouldnt follow the template they give to make the hole in the screen, just cut out around the rectangular opening, it makes it more secure.
nansy verified 2018-10-21 09:20:00

Five Stars
good and steady but not easy to put you need a handy man
A. Crossfield verified 2018-10-12 10:45:00

So much less obtrusive and better looking than the pet doors made for sliding glass ...
This pet door takes a beating with 4 cats but it holds up for over 10 years! I only bought another one because I found they were hard to find and wanted a replacement. We installed it in a window from the family room to the lanai and it saves us a lot of time getting up and letting the cats in or out. We replaced the glass with plexiglass which can then be cut to make the required opening. So much less obtrusive and better looking than the pet doors made for sliding glass doors!
Bananas verified 2018-10-05 09:05:00

Good product, works great.
Works great and looks great, lockable, attractive. Cat like being able to see through the door, I like locking out the varmits.
76 %
OFF