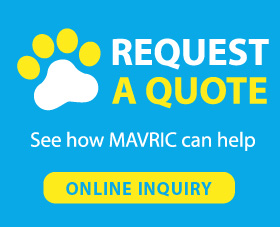 The Features of Small Dog Door:
1. Normally suitable for all types of dogs and cats up to 22 lbs.
2. Ideal for interior doors and windows up to 1.2''
3. Vision flap with magnetic closure
4. Easy do-it-yourself installation, less tools required
5. Dustproof, waterproof
High-end ABS frame with shrinking-resistant flap make sure good safety performance. All of our materials can meet US and EU quality standards. No more worry about security.
User-friendly Design
of
Insulated Dog Door
Dustproof nylon brush, magnetic closure and UV resistant flap ensure weatherproof function.4-way locking system:
open, locked, in-only and out-only combines convenience and home security together, you can control the access you want.
5

(33)
4

(21)
3

(0)
2

(0)
1

(0)
grahamgg verified 2018-10-31 09:25:00

Glad we don't have to keep the basement door cracked ...
Took a little getting used to but ole Frank the Cat loves this door. Glad we don't have to keep the basement door cracked open any longer. Easy to install and decent quality. Great item for the price.
SpeedyChk3 verified 2018-10-30 10:55:00

Great cat door for extra large kitty friends
I have 2 cats, one very fat cat (17 or so lbs), and the other normal size (9lbs). They are both able to use this door easily. We lock them downstairs at night due to their lovely tendency to wake up the entire house in the middle of the night. Thankful it has locks on both sides because we started out using only one side and somehow my braniacs got it open. Haven't had any issues since we started using both locks.
AL verified 2018-10-30 10:00:00

If the cats are playful, they may accidentally lock themselves in or out.
It is a little tricky for the cats to get in and out of because of the magnetic shut mechanism, however this is a great feature to have to ensure a sealed door. My two cats are at various levels of operating (one is young the other is old) Although the younger cats could have used a smaller door, she is able to manage getting in and out easier than my older cat who has difficulty. He is larger and heavier and can just lean into the door to open it which helps. I am quite sure that the cats will learn how to easily get in and out of the cat door soon.
Bryan verified 2018-10-29 08:20:00

Nice product, good price.
This is a nice cat door with a pretty clean finish after it's installed. Installation was simple.The magnet may be a bit overpowered for some cats. There are two magnets, one is inside a piece of plastic on the flap itself and another just below it on the frame. Neither are going to be easy to remove. The only way I was able to remove the magnet on the frame was to drill a small hole from the front of the frame behind the magnet and lightly hammer it out with a nail countersink. It's epoxied on there pretty good.Since the magnet has been removed my cat has now started to use the door on her own.
Ami. S. verified 2018-10-25 08:15:00

Recommend!
We installed two of these on interior doors in our house and we love them! We did not have to train our cat to use them, he figured it out by himself. Our cat is a 15 pound American short hair and he fits just fine through them. I have noticed that the tip of his tail seems to get caught by the flap but it doesn't seem to hurt him and it doesn't keep him from using them. He particularly likes that the flaps are see through as he can sit behind one and stare out at what is going on before deciding to enter the room. We put one on the door from the mud room to the kitchen and one on the door leading down to the basement. We've have them a month so far. Recommend!