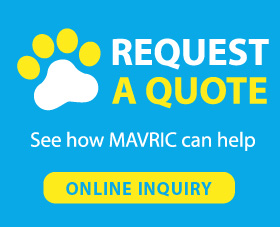 The Features of

Dog Walking Leash
1. Suitable for daily walking and dog training
2. Weather proof design: feel free to walk with your beloved pets even in freezing temperatures
3. Maximum freedom for pets: 360 degree tangle-free system
4. Great convenience for you: quick lock, pause and release via only one button
5. Silent action core makes less noisy and will make your pets feel comfortable
6. Retractable dog leash is suitable for all types of pets up to 111 lbs.
Chew Proof Dog Leash

High-end Construction
All materials are picked by our skilled workers .BPA free ABS coating, nylon strap and non-rust zinc alloy follow US/JP/EU quality standards, which is already tested by thousands of customers all over the world. Metal parts and nylon leash are at least 4 times stronger than normal design.Consistent control and durable use are our basic promise for every customer.
One hand lock,release and recoil
control offers increased convenience for you and you have one hand free to do other things during walking. Any retractable design can help to keep a suitable distance as easy as possible. Whenever you want to change the distance between you and your pets, the only thing you need to do is using the button. Soft-grip handle fits your hands well and offer unmatchable soft using experience for you
. Maximum freedom of pets is achieved by
360 degree tangle-free design
. Silent action can help pets to release their stress.
Walking your pets in winter is always a hard problem, many leashes could not be used in such a cold winter because of their easy-broken material. But our design is very suitable for winter dog walking.;As our materials are all high quality and the function of them will not be effected by weather. Feel free to walk your dog in winter by using our design!
5

(34)
4

(9)
3

(5)
2

(0)
1

(0)
Bryan Colombo verified 2018-11-22 10:15:00

Excellent product. Best leash we have tried for our ...
Excellent product. Best leash we have tried for our French Bulldog. I would definitely recommend this. It's stylish and functional, has not got caught up once.
PRB verified 2018-11-11 10:15:00

Solid and well built
Good heavy duty retractable leash. leash is a bit thin but sturdy, about what you would expect from this type of leash. Will hold a strong dog no problem. Locking mechanism works well, just required a little getting used to.
Miriam Coronado verified 2018-11-05 10:50:00

So far this leash has been working great for my dog
So far this leash has been working great for my dog, no tangles, retracts well. It's doing exactly what I need it to.
Mara Lucente verified 2018-11-05 09:30:00

Awesome leash
I have had several leashes in the past and this is by far the best. My dog likes to pull very hard especially on walks in new locations. Often time resulting in the retraction mechanism failing. But so far not with this leash. It's light weight but definitely heavy duty. I would highly recommend this product
acemow verified 2018-10-29 09:45:00

Perfect design!
Super sturdy! Great quality