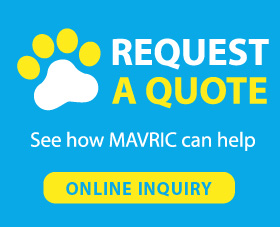 The Features of Heavy Duty Dog Leash
1. Prime choice for daily walking
2. Weather proof design: all the materials can work in all weather conditions even freezing temperatures
3. Free moving angle for pets: 360 degree tangle-free system
4. Increased convenience for you: one-hand control via only one button
5. Ergonomic slim and light design with soft-grip handle
6. Retractable dog leash is suitable for all breeds of pets up to 111 lbs.
No Pull Dog Leash

Strong Construction
In order to achieving strong construction, we hand pick every material in our design including eco-friendly ABS coating, durable nylon strap and non-rust zinc alloy hook. All the metal parts are at least 4 times stronger than normal design, which ensures maximum safety performance, making sure long-time use and reliable control.
Dog Walking Leash

Ergonomic Design
Walking your dog in an open area with

one hand lock,release and recoil
control via single button is very stylish and you can always find a suitable and comfortable length for you and your pets. Soft-grip
handle offers unmatchable touch and using experience.
360 degree tangle-free design
offers maximum freedom for pets, which allows dogs to be dog.Our coiling system works silently to offer a comfortable using experience for your pets.
Weather Proof
Designer Dog Leash
Our design is the best choice for walking your dog in winter. As all of our materials are high quality and can work in any weather conditions, the freezing temperatures will not impact the great working performance of our design. Feel free to walk your dog in winter with us!
5

(35)
4

(7)
3

(4)
2

(0)
1

(0)
fred1st verified 2018-11-25 09:35:00

Ease of use and light weight help with control and training
Clasp is light weight and retraction is "soft" so our dog can act as if he was NOT on the leash which helps us train him for off-leash. Lock is easy to engage or disengage.
Jon M. verified 2018-11-16 10:15:00

We have been searching for a quality retractable leash after ...
We have been searching for a quality retractable leash after ours recently died. This leash is by far the nicest I've seen, especially for the money! Thinking about getting anothe as a backup!
Rob A. verified 2018-11-15 10:15:00

High Quality
Only had it a short period but seems very well made with positive locking mechanism and comfortable handle. Would be even better if leash length was a little longer.
lucyjack verified 2018-11-14 09:40:00

We love the leash(es)
We love the leash(es). We bought two of them, for both of our dogs. They love them too! One dog is bigger than the other, and she pulls a lot when she sees other dogs, and this leash does a good job of controlling her. They are very smooth and easy to retract.
K verified 2018-11-13 09:20:00

Best retractable dog leash
This is a great retractable dog leash. I am thrilled it has lasted so long. Most break within a very short time as my 50# dog likes to play so he lunges and pulls and the retractor device on other brands is broken quickly. This has not happened with this leash. He also likes to bite on the leash but he has not been able to bite through this nylon - it doesn't even look worn. I am very pleased with this retractable dog leash.