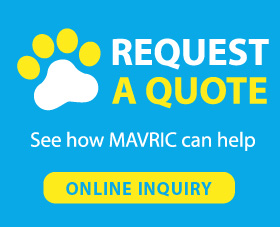 The Features of
Dual Dog Leash
:
1. Ideal choice for 2 dogs daily walking
2. 360 degree tangle-free design ensures freedom for 2 pets and easy control for you
3. One-hand break-and-release system guarantees great convenience
4. Quick lock, release and recoil by using 2 separated color-coded buttons control each dog individually.
5. Dual retractable dog leash is suitable for all breeds of pets up to 66 lbs per dog and can be extended to 11 ft.
Two Dog Leash Heavy-duty Construction
Prime ABS plastic coating, strong nylon strap with non-rust zinc alloy hook are highly quality controlled, all details follow US and EU standards ensuring great security and consistent control.
Leash for Two Dogs Ergonomic Design
Anti-slip handle offers soft touch and user-friendly using experience. 2 separated colored buttons control 2 dogs individually. One-hand break-and-lock design will increase your convenience.
2 Dogs Tangling Free of Multi Dog Leash
Designed for 2 dogs' family to solve the dogs walking problem, our patented automatically untangled mechanism has been proved to be a useful development. No more worry about twisted leashes, which might hurt your precious dogs. You pets can enjoy unlimited exploration as well.
5

(36)
4

(7)
3

(4)
2

(0)
1

(0)
Alesha verified 2018-11-20 10:50:00

Obsessed
OBSESSED with this! My two dogs always switch sides on walks and I'm constantly trying to untangle them. This leash is a life saver! There is a built in device that allows them to switch back and forth all day long without tangling. I also love the leash length. I have one older dog that likes to walk slow and a young dog that likes to roam. This allows them to each keep their own pace, with me somewhere in the middle. It also has locks, so I can lock it into place when we get to corners or near other dogs, so they don't run into the street or assault innocent bystanders. I'd give 10 stars if I could.
Cheri Reeves verified 2018-11-11 08:35:00

Best double lead I've ever used!
This is a great double leash. Allows for greater control of my schnauzers while allowing them more freedom to roam. My pups are very strong for their size and this is the first mechanical lead I've used that I didn't feel I had to worry about the lead breaking when the pups take off after a squirrel. Also easy to use with one hand, which is necessary as I use a cane to help me walk. The spinner portion helps prevent tangled leashes, although for those already unsteady on their feet you should be aware that dogs with wanderlust (i.e. Heel is not part of their vocabulary) don't get the idea that they shouldn't walk around you multiple times or that they should only stay on one side. When they do this, the leads can trip you up. You need to be proactive to prevent this before it causes a problem.
John E. verified 2018-11-03 10:00:00

Makes walking two dogs enjoyable again
What a great product. I have two small dogs that always Chris-Cross each other. This used to be a pain to keep untangling the two leashes. But this leash is just amazing it spins every time the line crosses. Walking the dogs is so much more enjoyable now. I want to add this leash is very well built and hopefully will last a long time.
J. Bohling verified 2018-10-31 08:35:00

Invaluable
This leash is a life saver for walking my two dogs. Other people have complained about it wearing out or being difficult to manage one dog pulling while the other is going potty. I have had it for months without anything breaking and while you do have to click tension on and off (not just hold down the button), I have no problem snapping one dog off tension to let the other do their business. It's not perfect (I sometimes miss holding down the button instead of having to click it on/off), but it's definitely not bad, and being able to walk both dogs is too good to pass up.
OShizzle verified 2018-10-29 09:30:00

This leash works great! We did buy a 2nd one and I ...
I bought this leash for my 2 dogs - 10lbs staffordshire terrier and 20lb basenji. We moved from house to apartments and would be doing alot more walking. This leash works great! We did buy a 2nd one and I did notice that one leash turns better than the other on the spinner part. If I didn't have this leash, I'd go nuts! I have one dog that walks steadily beside me and the other is all over the place. So this is a great leash for us. We have been using these for a couple months now - no issues at all. We walk 4-8 times daily using these leashes. So they are getting used alot.