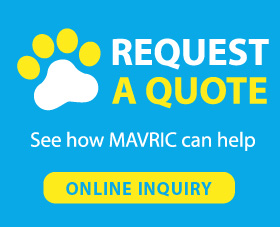 The Features of Chew Proof Dog

Leash
1. Suitable for any weather conditions
2. Perfectly weatherproof design: our design perform well in extreme weather
3. 360 degree tangle-free system ensures increased freedom for pets
4. Easy break-and-lock control via only single button to offer maximum convenience for you
5. Silent action core makes pets feel more comfortable in training and walking
6. Quick release dog leash can be extended to 16 ft
Most Durable Dog Leash

Robust Construction
Strictly picked by hand, all of our materials including BPA free ABS coating, nylon strap and non-rust zinc alloy are non-toxic, no smell and can follow US/JP/EU quality standards. Our products are all tested by ISO 9001. Metal parts and nylon leash are at least 4 times stronger than normal designs.Consistent control and durable use are our basic promise for every customer.
"No more limited moving angle" and "let dog to be dog" inspired us a lot to develop a free angle design for our beloved pets. All of our designs can let dog move smoothly without limited exploration. Anti-slip soft handle can help you always stay in control. It's convenient to use our portable design as well.
Weatherproof

Adjustable Dog Leash
Pets need to be walked no matter in winter or summer, but normal leashes could not be used in extreme weather because of the materials. Our design with specially customized materials is suitable for walking your dog in winter, which can work smoothly and perform great safe function.
5

(32)
4

(7)
3

(4)
2

(0)
1

(0)
Tammy verified 2018-11-14 08:00:00

Great leash overall
The leash is bigger than I expected. It first I thought it was going to be a problem, but once I used it my mind changed. The handle if very comfortable. Heavy duty has been put to the test with my strong and fast running dog. It was a great purchase!
ATLconsumer verified 2018-11-10 09:00:00

Excellent Product
Excellent quality product with easy to grip handle. Above average quality for the price. Recommend
Alicia Lopez verified 2018-11-08 10:40:00

It is strong and of good quality! Love it
It is strong and of good quality! Love it! I would recommend it to anyone. I think it is a little heavy but it's worth it.
Kevyn Zablocki verified 2018-10-27 09:15:00

I've only used this one for 2 weeks but so far so good. Let's hope it lasts
Smooth & quick extension & retraction unlikemy last one which cranked away & took a long time to retract, which could be dangerous if my pooch needs to be reeled in asap. I'd give it 5 stars but it's too early to tell. My 30 pound dog's last 3 retractable leashes have not lasted more than 2 months (she tends to pull a lot & I walk her a lot each day). I've only used this one for 2 weeks but so far so good. Let's hope it lasts.
Dean verified 2018-10-18 09:05:00

Best leash I've ever owned!
I have a yellow lab that pulls constantly. This leash allows me better control of her pulling. It is sturdy and quick when I need to real her in. Would totally recommend to anyone who needs an excellent retractable leash!