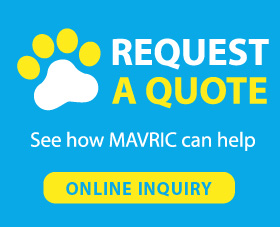 1. Zero tangle makes 2 dogs walk with ease and comfort
2. Color-coded buttons to control 2 dogs individually
3. Stitched reflective line makes night walking safer
4. Tangle free design offers maximum design for 2 dogs
5. Features smooth retraction and easy-to-use buttons
6. Dual dog leash allows 2 dogs walking, up to 66 lbs (30 kg) for each
Two Dog Leash

Robust Construction
Non-toxic plastic coating with durable core are both hand-picked by our skilled workers. The quality standards follow US/EU/JP requirements. All of our materials are at least 2 times stronger than normal design, which shows our great sincerity to our customers.
Zero tangle design makes 2 dogs walking much easier than other designs. No twisted leashes anymore. You can enjoy one-hand free to do other things. Soft-grip handle fits your hand well and can reduce hand strain. You and your dogs will all keep this comfort in mind. Choose us, choose a comfortable way for dog walking!

5

(34)
4

(8)
3

(5)
2

(0)
1

(0)
Devan verified 2018-10-18 09:50:00

Easier for walking two dogs
So much easier for walking two dogs.
myra verified 2018-10-17 09:10:00

Love it
Love this - I have three dogs and this certainly helps keep the tangling down.
Kerri Z. verified 2018-10-10 10:20:00

Just a tad bit heavy / bulky but overall I love this product
Use this thing a lot! I have 5 dogs so they are hard to walk and this makes my life so much easier! Does not tangle at all! Just a tad bit heavy / bulky but overall I love this product!
Hero verified 2018-10-07 09:50:00

Love it!
Love this leash! It's not perfect and sometimes I have to twist the base myself to untangle but waaay better than juggling two leashes!
Arla verified 2018-10-01 10:10:00

it is a very good product.
I have had this product for a while now but I have honestly used it maybe a half dozen times. Overall it is a worthy item and allows your dog to maneuver around with a little more flexibility than regular dog chains.My dogs somehow got the thin lines twisted and for the most part it came undone by twisting it in the right direction. Overall, it is a very good product..