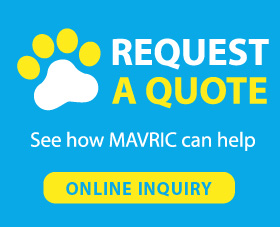 The Features of
Dog Leash with Flashlight:
1. Great choice for daily and night walking
2. Flashlight and LED lights make dark surrounding bright and safe
3. Different light models including SOS signal offer double assurance
4. Pets' maximum independence ensured by 360 degree tangle-free design
5. Single-button control guarantees great convenience for you
5. Chew proof retractable dog leash is suitable for all types of pets up to 176lbs and can be extended to 16ft
Superior ABS coating, chew proof nylon strap and non-rust zinc alloy hook make sure the great safety performance, consistent control and long-time use.
Each movement will be noticed clearly via reflective line in nylon dog leash. One-button break-and-lock system with soft-grip handle offer great convenience and unmatched comfort.360 degree tangle-free design increased freedom, less limited moving angle for your pets. Coil system moves silently and smoothly, which will not terrorize your pooch like other brands' do.
Safe Night Walking

of

Cool Dog Leashes

Walking pets at night is always a problem for many owners, darkness is nerve-wracking for both you and your pets. Added on flashlight in front side and 2 circled LED light in 2 sides, our retractable dog leash with reflective nylon strap is an ideal choice for night walking. Ultra bright light can release the stress increased by darkness. 4 different light models are settled in our light system, SOS signal is also designed for emergency situation. No more worry about night walking anymore!
5

(101)
4

(7)
3

(0)
2

(0)
1

(0)
Cheryl Tuttle verified 2018-11-26 10:50:00

I have not had a chance to use this yet ...
I have not had a chance to use this yet but I was thrilled with the speedy delivery and the feel of the leash was absolutley wonderful
erika jeannette verified 2018-11-17 08:05:00

Beautiful, sturdy
Beautiful, sturdy, high quality leash. Awesome value. I plan to buy a second one as soon as I submit this review.
K. Dunmead verified 2018-11-16 10:25:00

Five Stars
Amazing leash, Great supple high quality leather. Would buy again.
Jennifer L. Atkins verified 2018-11-15 08:35:00

Five Stars
Nice weight and smooth mechanism.
J Sawdey verified 2018-11-14 08:30:00

Five Stars
Great quality heavy leather.