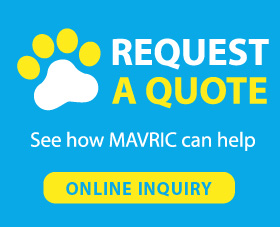 The Advantage of

Dog Walking Leash

:
1. The freedom puppy loves, the safety you require
2. Flashlight and poop bag dispenser are detachable
3. Free first roll of plastic bag is offered by us
4. A soft grip for comfortable control
5. An easy one button braking system gives you piece of mind
6. Retractable dog leash with light is suitable for all types of pets
3-in-1 Design
of Reflective Dog Leash
Our design combines

elegance with the durability

, versatility and functionality needed by every pet parent. Flashlight and reflective line ensure night walking safety. Soft grip offers soft, comfortable touch even for long walks.
5

(32)
4

(7)
3

(4)
2

(0)
1

(0)
Carol M verified 2018-11-26 09:20:00

OMG absolutely great leash the light is very bright and glad u ...
OMG absolutely great leash the light is very bright and glad u will never run out of baggies since I do forget to grab one sometimes before walk slightly heavy to hold but easy to hold on too
Gloria verified 2018-11-25 10:50:00

This is great for night walks
I have to get use to the push button. This is great for night walks. The light is very bright. The baggies that come with it are a little thin but I've replaced them with my own. It's great now I have one hand free to put in my pocket on chilly nights.
KS verified 2018-11-19 09:05:00

Love, love
Love, love, love this leash. I've purchased 3 of them now. I have a husky that pulls so hard and he has not yet broken one of these (has nearly torn my shoulder out of socket though!). The handle is super comfortable to hold, so much so that I complain if I have to hold a normal leash.The seamless integration of the waste bag holder is by far superior to those holders that dangle from the leash. The flashlight is an added bonus for those middle of the night poop runs. It will fall off if you drop the leash, and I've lost one due to that, but it is still a great feature to have.
casey verified 2018-11-18 08:35:00

Three Pros and One Con Leash!
Pretty good dog leash for the price! This is my second retractable dog leash I have purchased. I received this product two days ago and so far I am liking the design. It comes with a detachable light and dog bag holder that isn
May verified 2018-11-14 09:30:00

and can come out of place easily. This is my second leash
Genius idea. However the bag holder and flashlight are a bit loose, and can come out of place easily. This is my second leash. I lost the flashlight on the first one and had to order a new one. Wish they had a replacement flashlight. Other than that, I am very happy with the leash. It's light and very strong.