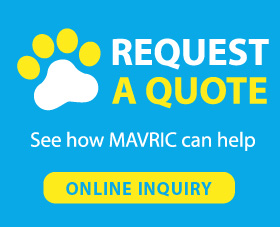 The Features of

Lead Leash for Dog
1. Stylish choice for daily use
2. Easy control thanks to one-button system
3. Quick response by one-handed break-and-lock control
4. 360 degree tangle free design ensures free moving tangle
5. Gel-cushioned handle offer unmatchable soft for walking
6. Soft leash for dog is suitable for any dogs that weight up to 33 lbs / 44 lbs
Best materials we choose: non-toxic ABS, chew proof nylon and non-rust zinc alloy hook make sure the great safety performance, consistent control and long-time use.
Walking your dog in an open area with one hand lock,release and recoil control via single button is very convenient, you can always keep and change a suitable and comfortable length for you and your pets. Soft-grip handle can reduce the pain caused by long time control. Dog can be dog under the help of our tangle free design, let your pet roam freely!
5

(29)
4

(7)
3

(0)
2

(0)
1

(0)
Maureen McChesney verified 2018-11-26 10:55:00

Five Stars
quick ship worked very well with soft harnesses. very well made and made walking the dogs very easy
Scott A verified 2018-11-23 09:45:00

Perfect for our little guy!
Perfect for our little guy!bandit is four months old this is the perfect light leash for smaller animal
Tracy Arant verified 2018-11-14 09:55:00

Great leash, but my cat says "MEOW MEOW" which ...
Great leash, but my cat says "MEOW MEOW" which loosely translated means, HELL NO! He didn't adjust well, not your fault. Good leash tho.
LPGriffin06 verified 2018-11-03 09:05:00

Great price , better quality !
This is the second leash I
AYC23 verified 2018-11-02 08:00:00

I like it!
This is a great leash! It has a perfect length and has a strong hold. It is easy to use but the only thing I didn't like is that it's a little too big but not a deal breaker. Other than that, it's perfect and I will be purchasing another one soon for my other dog.