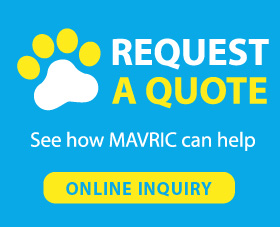 1. The freedom puppy loves, the safety you require
2. Flashlight and poop bag dispenser are detachable
3. Free first roll of plastic bag is offered by us
4. A soft grip for comfortable control
5. An easy one button braking system gives you piece of mind
6. Dog training leash is suitable for all types of pets
2-in-1 Design
of Reflective Dog Leash
If you are a single lady who is really busy during daytime and has to walk your beloved dog at night, our design with bright LED flashlight that offers

increased visibility

can be your best tool. With a waste bag dispenser added on, our design makes doing dog duty easier as well.
5

(33)
4

(7)
3

(4)
2

(0)
1

(0)
stefan rosu verified 2018-11-24 09:50:00

A handy, dandy necessity!
Bought this last minute for my husband for Christmas. He's the dog walker in our family. Many times at night he's had to come in and get a flashlight to find the dog's poop. Decided to buy him this leash and he loves it! It was also delivered in time to put under the tree!
Mr. Jimmy verified 2018-11-18 09:30:00

Nice little unit
Nice little unit. The flashlight and back to Spencer can be removed when not being used. My dog likes it even better than me as he can Run a bit.
Grace Ho verified 2018-10-01 08:15:00

Love all of the extra features on this leash
Love all of the extra features on this leash. The flashlight and poop bags are convenient. I'm not a big fan of the auto lock. The leash itself feels cheap but it does its job.
jared miller verified 2018-09-29 08:00:00

Everything you need!
If you have purchased any other retractable dog leash return it. This is the best dog leash we have experienced today. ( I have to admit it is our first one;-)The light is amazing for those late walks and the locking mechanism is secure and makes a clicking noise if your doing click training. Its really 4 in 1.
Big Paws verified 2018-09-25 08:30:00

Leash at last
Excellent product! I have everything at my fingertips and it's a very durable product. So happy that I purchased and looking at getting another as a spare for car.