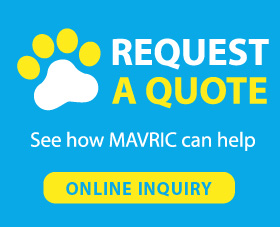 The Features of Strong Dog

Leash
1. Prime choice for any weather daily walking and dog training
2. Weather proof design: freezing temperatures will not impact our great working function
3. Pets' maximum independence ensured by 360 degree tangle-free system
4. Quick lock, pause and release via only one button keeps you in full control
5. Silent action core makes dog training easier
6. Quick release dog leash can be extended to 16 ft
Sturdy Dog Leashes

High Quality Construction
In order to achieving strong construction, we hand pick every material in our design including eco-friendly ABS coating, durable nylon strap and zinc alloy hook. All the metal parts are at least 4 times stronger than normal design, which ensures maximum safety performance, making sure consistent use and reliable control.
Pets' parents always want to be cool and unique during walking their pets in an open area. Using our design can make you stand out from normal leash controlled walking. One hand lock, release and recoil control via only one button is very stylish and that will be easier for you to change a suitable length for your and your pets. Perfect handle fits your hands well and can keep moist away from your hands. Your pets will feel no more limited under the help of 360 degree tangle free design. Silent action makes pets who might be the first time to use retractable design feel less stressful.
Weather Proof
Lightweight Dog Leash
Walking your pets in warm seasons are easy, but pets need to be walked in winter as well, which is good for their health. Most leashes could not be used in such a cold winter because of their easy-broken material. But our design is very suitable for winter dog walking.;As our materials are all high quality and the function of them will not be affected by weather. Feel free to walk your dog in winter by using our design!
5

(33)
4

(7)
3

(4)
2

(0)
1

(0)
Stuckina8track verified 2018-10-30 10:25:00

Well made
Product looks to be well made, and is very comfortable to hold when walking the dog..
Scot Robinson verified 2018-10-23 08:00:00

Like it.
Just recently got this item. Works fairly well. Hopefully lasts a long time; as this is a 4th.leash for my 1.25 year old dog.
G verified 2018-10-09 09:00:00

It locks in place very easily.
Works well. Has never gotten stuck or tangled. It locks in place very easily.
Paul Pagliughi verified 2018-09-27 10:25:00

High quality at a great price
Had this leash for about a week so far, it feals very high quality, compared to some of the leashes I have had in the past, and at the same time it is priced better than most that I have seen in stores
Rample verified 2018-09-24 09:15:00

Really nice!
Very sturdy. I can see this lasting the life of my dog!