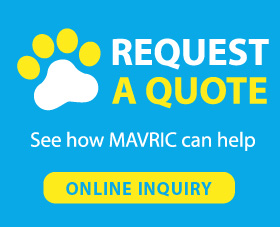 The Features of

Double Dog Leash
1. Creative design makes you walk two dogs with ease and comfort
2. 2 colored buttons to stop two dogs seperately
3. Safe night walking achieved by reflective line
4. Tangle free design helps dogs to explore surroundings with great freedom
5. Features smooth retraction and easy-to-use buttons
6. Dual dog leash can be extended to 11 ft
Two Dog Leash

Robust Construction
High quality materials including non-toxic plastic coating with durable core support long time use and consistent control, pulling the leash will not impact our function. All the safety you need for walking can be ensured by our design
Imaging walking 2 dogs with untangling design, you will have one-handed free to open a door, drink a cup of coffee or make a phone call. That offers you increased freedom in walking. And your pups can still explore independently with great joy. No matter how active your dogs are, you don't need to slow down and untangle the twisted straps by hand anymore, our perfect design will be the best choice for 2 dogs walking with no twisted leashes.

5

(31)
4

(7)
3

(4)
2

(0)
1

(0)
Stone verified 2018-09-12 10:40:00

This was great for my 2 little yorkies
This was great for my 2 little yorkies. My only complaint is that I wish it came in lengths longer than 10 feet. One of my dogs is extremely high energy, runs around like crazy, and has to check everything out. The other is a little calmer and just likes to enjoy her walk, but can't get away from the crazy one who is always running her over.
Carolyn D Eilers verified 2018-09-10 10:10:00

Very easy when walking
This is the most awesome dual lease. The Yorkies never get tangled. Very easy when walking
kellyclark verified 2018-09-10 09:40:00

I couldn't be happier! Note
This has worked really well for my two dogs.. one is 6 months and the other is 9 years old. I couldn't be happier!Note: it does not extend as long as single leashes go, but it has not bothered me at all!Very happy with this product.
Brian V. P. verified 2018-08-19 10:50:00

Five Stars
It was a gift for my Sister and she loved it.
mary camille verified 2018-08-13 08:10:00

Great!
This is great! I love having both of my dogs on the same leash. They still tangle me up, but I think they are never going to get right.