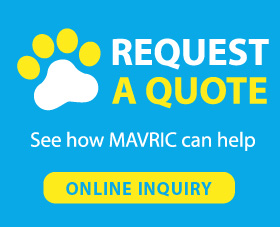 The Features

of Light Up Dog Leash

:



1.

Prime choice for running, hiking, daily and night walking
2.

Bright and safe surrounding is achieved by flashlight and LED lights added on our design
3.

SOS signal

is also included in 4 different light models to offer double assurance
4.

360 degree tangle-free design offers

increased freedom for pets
5.

Your convenience is guaranteed by one-button control system
6.

All breeds of pets up to 176 lbs are suitabl

e for

lighted dog leash

th

at can be extended to 16ft
Dog Leash with Light
Robust Construction
Great safety performance consistent control and long-time use is achieved by high quality ABS coating,
chew proof nylon strap and strong zinc alloy hook. All of our materials are picked by hand.


Our nylon dog leash with reflective line makes each movement of your pets visible and clear. The handle
is very soft and anti-slip. Single-button break-and-lock system offers great convenience for you. Under the help
of 360 degree tangle-free design, your pets will not be limited with moving angle and twisted leash. Some leashes
from other brands will make great noisy when coiling, which will terrify your beloved pets. But our coil system moves
silently and smoothly, which will be a good choice for pets who are shy and easy to be shocked.


Safe Night Walkin

g

of

Chew Proof Retractable Dog Leash
Walking pets at night is never easy for many owners, the vision of pets is limited especially for pets in early
age. But walking your dog is necessary for pets as well, which is good for their health. In order to solve this
problem, our team added flashlight in front side and 2 circled LED light in 2 sides on retractable dog leash,
which is an ideal choice for night walking. Bright light can release the stress increased by darkness. We
settled 4 different light models in our light system, SOS signal is also included for emergency situation.
Safe night walking started with us!
5

(70)
4

(9)
3

(0)
2

(0)
1

(0)
Erin Dollar verified 2018-11-27 08:20:00

Great product, great company
Super pleased with these sleek and sturdy leashes as soon as they were delivered. The box alone upheld my expectation that I had ordered a good quality product. The leashes were rolled neatly in breathable storage bags and the leather is soft and supple upon arrival. There is no doubt in my mind that these leashes will hold up. The leather is thick but the width of the leash is comfortable in my hand and it folds easily when I need to pull my dog in to work on a shorter lead. In addition to loving the clean look of the leash, I love that I am not worried about the leash supporting the pull of our large dogs.Having a quality product is one thing but to also have it backed by a company that cares deeply about customer satisfaction makes this a product that I have no qualms about writing a review for. They were quick to respond to my emails (questions prior to purchase), generous with their information, and, I felt, invested in my satisfaction as a customer as well as my animal's.
Annie verified 2018-11-26 10:20:00

Five Stars
Very nice leash, puppies cannot bite through it. Quality, design, workmanship are excellent.
karebear verified 2018-11-25 10:55:00

Awesome leash for training puppies
This leash is comfortable to hold and I feel as if I have more control compared to the nylon rope leash. I was so impressed that I bought another one for my senior girl. The length is good for short puppies and the leather is soft and strong for an active puppy. The braids do cause him to want to chew on the leash so make sure to take off the leash and put it out of reach when not in use.
canbaj verified 2018-11-19 08:05:00

Loved the look and the feel
I purchased this leash for my dog. Loved the look and the feel. The leash however turns your hands brown. I have only used the leash a handful of times because of this and now this morning the clasp that hooks the leash to the dogs collar broke. It is stuck closed so I cannot attach it to the collar. I am bummed out....expensive leash to break so quickly. Would love to hear back from Lavien.I recently changed my star review because Lavien responded to my comment immediately and sent me a new leash to try out. I haven't yet had the chance to try the leash but I appreciate the great customer service....will keep you posted on the leash! It looks great. Thank you Lavien.
Grumpy Matt verified 2018-11-11 10:55:00

Good Leash and even better Customer Service
I am "torn" regarding this leash. Almost every reviewer has expressed a high opinion of it. A few people were disappointed with the quality of the leash, as I was. I received mine in December, and 3 months later the leather at the end near our dog split. See photo. After posting a critical review, the maker emailed an apology and full refund--and a replacement leash. I am left to conclude that I unfortunately received a subpar leash of theirs. Given the numbers of positive reviews, their leashes are likely normally of high quality. Customer service from Lavien was outstanding. A lesson to me that I should contact a seller prior to posting a purely negative review on Mavricflex .I am raising my original review from 1 to 4 stars. I still think that a harder, tougher leather, though not as comfortable on the hands, is a better type of leather for a dog leash. The last ones I had each lasted over 5 years with a large German Shepherd that was walked in the rain and snow of NH. The leather softened over the first few months of use. This leash arrives soft and pliable. No break-in period required. But my guess is that it is not quite as durable in the long run. Its probably like buying pre-washed jeans. Remember those denims that were stiff as a board when you bought them? As a kid I outgrew them faster than they broke in. Now my kids get pants that look like hand-me-downs, occasionally with holes already in them!But I digress.In sum, this is a leash that almost everyone is very satisfied with. And if you happen to be disappointed, the seller will go out of their way to make it up to you.Our prior dog was a 100 lbs german shepherd. He lived almost 12 years, and in that time we had two leather leashes. When we first got them, they were hard and stiff, and it took several months for them to soften and break-in. I would prefer starting with leather like that and having the leash last many years compared to this.