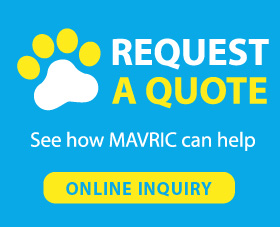 The Features of Long Retractable Dog Leash
1. Ideal for daily and night walking.
2. Elegant porcelain coating with golden hook
3. 360 degree tangle-free freedom for pets
4. One-button control convenience for you
5. Ergonomic portable design with anti-slip handle
6. Chew proof retractable dog leash is suitable for all types of pets up to 176 lbs.
Leashes for Dogs
H
igh-End Construction
Superior ABS coating, strong nylon strap and non-rust zinc alloy hook guarantee the great safety performance, making sure consistent control and long-time use.
Reflective line helps you to see the movement of your pets clearly.
Quick lock, release and recoil
controlled by one button with anti-slip handle offer great convenience and comfort.
360 degree tangle-free design
allows dogs to be dog, no more limited exploration.
Silent action coiling system
will never scare your precious pets like other brands' do.
Most pets tends to be nervous when controlled by leashes, but our nice blue-and-white porcelain pattern with shining golden hook is attractive for pets, which can release the stress of pets and makes the walking stylish as well.
5

(33)
4

(7)
3

(4)
2

(0)
1

(0)
Malcolm Andrews verified 2018-11-17 09:40:00

Great leash
I really like this leash. It's much sturdier feeling than the Walmart one I was using and better looking too. Perfect for my very active forty pound dog. I've been using it for her daily walks for several days now and no problems :)
Jacqueline Preas verified 2018-11-16 09:55:00

Love this leash!
I love this leash!I have always been sceptical of using a retractable leash but no more.Very easy to use with my boy.
Kayleigh M. verified 2018-11-13 09:10:00

Strong and attractive!
I love this retractable leash. It is very comfortable to hold and is easy to control. It locks and unlocks very easily. It is also very sturdy and seems like it will hold up well for my strong puller!
S'sota verified 2018-10-27 10:15:00

Exceeded expectations
The product exceeded my expectations especially since it was a promotional item. The product is durable, the feed for the leash is very smooth. The stop mechanism engages almost like a brake. The fit is nice in the hand.
Debbie verified 2018-10-25 10:10:00

Easy to use
Some of the reviews have said this is hard to use. I have not had a problem with it.