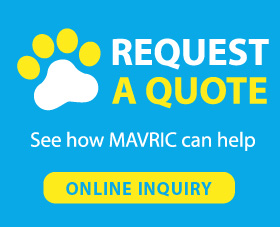 1. Easy to match up any suit in daily walk
2. Push One-button stop and release for ultimate control
3. Strap runs smoothly in and out
4. Free exploration: 360 degree tangle free design
5. Ergonomic grip through the adjustable handle
6. Cool dog leash is suitable for all pets that weight up to 33 lbs / 44 lbs
Small Dog Leash

Robust Construction
Durable nylon makes it harder for pets to chew and destroy, which can be used for a long time. Metal chrome clip hook can direct pets firmly and will not lose control.
Nylon Dog Leash

User-friendly Design
Perfect design with anti-slip handle assists to you walk dog with increased convenience and fits in your hand like a glove, providing additional comfort for long time walking. Tangle free design offers maximum freedom for pets to roam and explorate wherever they want.
5

(31)
4

(7)
3

(4)
2

(0)
1

(0)
tina verified 2018-11-26 10:40:00

Perfect retractable!
Got this for Moms new 12lb doggie. Well made, easy to use.
Cathy Joslun verified 2018-11-22 10:55:00

Love it!
Its' design is small and lightweight even for large dogs. I found the hand hold to be ergonomic. The best feature is the lock. It's designed to stay in place. In order to release the lock you need to first depress the button and then slide forward. Other retractable leashes I've owned easily slid back and forth and came unlocked easily. The reflective lead is a nice touch.
margie brown verified 2018-11-15 08:00:00

Five Stars
He does not like but I love it
Jessica Barker verified 2018-11-12 08:15:00

I am so thrilled with this product. Ordering online ...
I am so thrilled with this product. Ordering online you never know the quality of the item you're purchasing, but I will definitely put my stamp of approval on this one!!
SellyT verified 2018-11-03 09:50:00

Great weight and function
Love this leash!