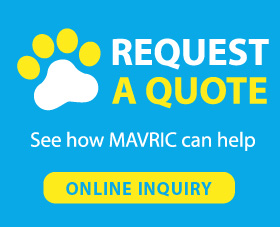 The Features of Insulated Dog Door:
1. Fits all types of dogs and cats up to 13 lbs
2. Premium choice for indoor, outdoor doors and windows up to 1.77''
3. Cats could also use this door because of light flap
4. Vision panel with magnetic closure
5. Easy DIY installation, detailed specification included
6. Rainproof and weatherproof seal
Robust Construction of

Indoor Doggie Door
Superior ABS frame and poly carbonate flap guarantee the great safety performance. All of our materials are non-toxic, which will never hurt your precious pets. Tested by US and EU market for many years, no worries about long-time use and home security.
Dustproof brush and UV resistant flap can keep out debris and reduce heat transfer. Always keep your home clean.4-way locking system: open, locked, in-only and out-only makes sure that you can control the access of pets. Silent action design will keep each movement quiet.
5

(44)
4

(16)
3

(0)
2

(0)
1

(0)
John verified 2018-11-25 10:05:00

great product
Easy install and my large cat goes in and out easily to the basement with this. Is skiddish of the door so i propped door open.I suggest keeping door open for awhile (inside installs) to train cat it's an entry/exit thing before training to go through the door.
Shanna perry verified 2018-11-23 09:40:00

Five Stars
Perfect size for my big cat
Karen Arakaki verified 2018-11-21 10:35:00

My cats have no problem using this door.
I have two cats and one cat does not like using our existing interior cat door. Because of this I bought this larger cat door and both cats have no problems with this one. It was easy to install but the screws that came with this cat door was too short. This door was also installed in an interior door.
Kindle Customer verified 2018-11-20 09:55:00

Lazy cats do not like this door
The door looks great but my year old Maine Coon will not use. It seems too heavy for her to push.
salmon verified 2018-11-19 08:25:00

Happy cat happy life
Great product, easy installation, works great!