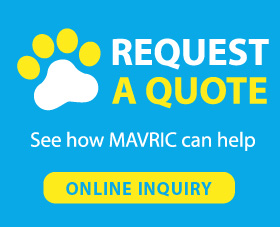 1. Best choice for any weather daily walking,running and hiking
2. Weatherproof design: You can use our design in any weather including freezing temperatures and other extreme weather
3. 360 degree tangle-free system guarantees pets' maximum independence
4. Quick lock-and-release control via only one button to offer increased convenience for you
5. Silent action core makes dog training easier
6. Quick release dog leash can be extended to 16 ft
Sturdy Dog Leashes

H

igh Quality Construction
All materials are strictly picked by hand.BPA free ABS coating, nylon strap and non-rust zinc alloy are all non-toxic and can follow US/JP/EU quality standards. Our products are all tested by thousands of customers all over the world. Metal parts and nylon leash are at least 4 times stronger than normal design.Consistent control and durable use are our basic promise for every customer.
Our coiling system allows your pooch to pull the leash smoothly without worry about tangles and still help you stay in control to ensure security. Portable design makes our dog retractable leash convenient to use. Anti-slip handle and ABS material are durable for daily walk and consistent retraction.
Weatherproof
Adjustable Dog Leash
Pets need to be walked in winter, but normal leashes could not be used in extreme weather because of the materials. Our design with specially customized materials is the best choice for walking your dog in winter, which can work smoothly and perform great safe function.
5

(34)
4

(7)
3

(4)
2

(0)
1

(0)
indre verified 2018-10-24 08:35:00

Toughness
This is one of the best leashes that I had. My doberman weights about 80lb. and she can pull really hard and unexpected. So far no issues with that leash.
kelly crofoot verified 2018-10-14 10:45:00

Comfortable grip, easy to use
I purchased this leash for my growing puppy. She's now 30+ lbs. Not a huge dog but she's pretty strong, and this leash has held up fabulously. It retracts smoothly and is comfortable to hold.
vicki whitlock verified 2018-10-07 08:10:00

Comfortable to hold & easy to use.
I bought this for my 11 pound Yorker, I was always afraid with the smaller leashes they would break at his tugging. He is strong & needed something stronger. I love the grip & the release & lock buttons, easy to use with my thumb. The length will be nice on trips to give him a little freedom.
RAMBOJOE43 verified 2018-09-27 09:20:00

Very happy with the purchase
Light weight lead, smooth retraction. Very happy with the purchase. Works great for our beagle.
M A Hawley verified 2018-09-23 10:40:00

I'd buy it again
Well packaged, good instructions, easy to use, sturdy. The tape occasionally curls up and gets stuck but that happens with any leash that uses tape, and I think tape is more substantial than cord, so I prefer tape.