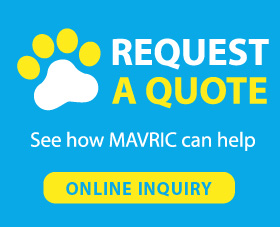 1. Cute design for daily walking
2. One-handed control: increase walking convenience
3. Strap works smoothly for instant lock
4. Free moving tangle: 360 degree tangle free design
5. Gel-cushioned handle makes walking comfortable
6. Cool dog leash is suitable for all pets that weight up to 33 lbs / 44 lbs
Small Dog Leash

Robust Construction
Idea materials you always want: durable ABS, chew proof flat ribbon and rust-resistant metal hook are long lasting for the great security , which will not break during walking and will not hurt your furry friends.
Tangle free design offers enough freedom for your pets, adjustable leash can let you change a suitable size for your furry friend. Soft handle makes climbing control comfortable.
5

(35)
4

(7)
3

(4)
2

(0)
1

(0)
Lacey verified 2018-11-27 09:20:00

Great product for the price
I really enjoyed this leash. The brake and break release work better than my old one. It's slightly heavier than my old one but I'm ok with that. Now if I can only stop my dog from chewing them. She got through the last one in less than 5 mins of distracted supervision while chatting with the vet.
Derek J Filley verified 2018-11-24 10:25:00

Great leash, great warranty support.
This leash has been great!
Jax verified 2018-11-20 08:35:00

It is Fantastic, the Retractable Leach Doesn't Jam !!!
It glides smoothly, doesn't jam up like others I have purchased, and the stop retraction feature works well.
Anthony LaFromboise verified 2018-11-15 08:55:00

Happy with purchase
It is a good leash, though a tad bulky. What I needed and seems to be working well.
Larry verified 2018-11-10 10:55:00

Love this leash and the flexibility it gives if we ...
Love this leash and the flexibility it gives if we want our pup close by or give more room to wander. It is incredibly easy for our young children to use when walking our dog.