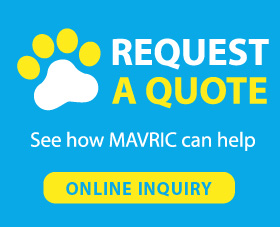 1.Amazing choice for long distance walking with your pooch
2.All tools including waste bag dispenser, flashlight, water bowl and treat container are well combined in one design
3.Free first roll of waste bag offered by us
4.360 degree tangle-free design offers no more limited moving angle for pets
5.One hand quick lock-and-release system offers increased convenience for you
6. Service dog leash can be extended to 12 ft
Leashes for Dogs
Durable Construction
Our BPA free ABS coating, high quality nylon strap and strong zinc alloy metal parts all follow International standards, which are tested by ISO9001, ensuring the maximum safety and longtime use.
Unmatchable touch and using experience achieved by soft-grip handle. Stitched reflective line is more durable and suitable for longtime use, which also guarantees the night walking safety for you and your pets. Quick break-and-lock system controlled via one hand offers increased convenience. Let dog to be dog, no more limited moving angle of your pets under the help of 360 degree tangle-free design.
Perfectly designed waste bag dispenser, food-grade water bowl and treat container make long distance walking easier, you don't need to bring different tools separately. You will have more space to bring other stuffs you want. Bright flashlight and reflective line are suitable for night walking. Just feel free to have long distance walking your pets without any nerve-wracking problems.
5

(30)
4

(9)
3

(5)
2

(0)
1

(0)
cmz verified 2018-11-16 09:00:00

I like this product because it retracts and decreases the chance ...
I like this product because it retracts and decreases the chance of getting caught under my puppies legs. I do not allow my younger kids to use these leashes yet. I am afraid the children will not be able to control the length of the leash when walking on the road. They are a little technical and requires getting familiar with how the leash works. To retract the leash, it must not have tension on the line. The lock and release requires "a little getting used to". Once you figure it out, it is easy.
Bandana Man verified 2018-11-03 08:05:00

Excellent leash for a Pomeranian!
My previous leash that was made in Germany kept breaking so I decided to give this one a shot. No regrets whatsoever. High quality product with long and robust leash.
CT Reader verified 2018-10-29 09:15:00

Easy to use and does not tangle.
The dog leash is very easy to use and does not tangle when retracting. My toy Aussie is bit high maintenance, however, and the "noise" was at first off-putting. She'll get over it. She does enjoy the fact that I can walk in the water along the beach while she can stay dry and walk on the dry sand.
NatashaZion verified 2018-10-23 10:00:00

It operates perfectly and is nice and long
This leash is exactly what I was looking for! It operates perfectly and is nice and long. I must not have realized it comes with a nifty little bowl! It's nice and steady and I look forward to having it this summer on walks :)
Bill Crook verified 2018-10-21 10:05:00

Good leash except for lock button.
This is a good leash except for the lock button. It just doesn't function like every other leash that I have used. It works okay but I'll never get used to it. I get a lot of slack in the ribbon when I press the lock button.